CLUB BOOKING SOFTWARE
Reduce overhead, ramp up revenue and provide a superior guest experience with Clubspeed's innovative online reservation system.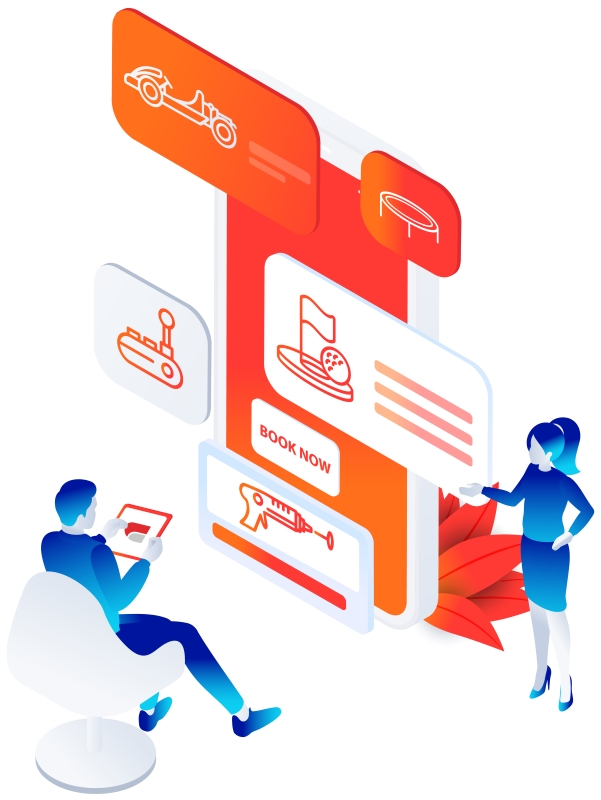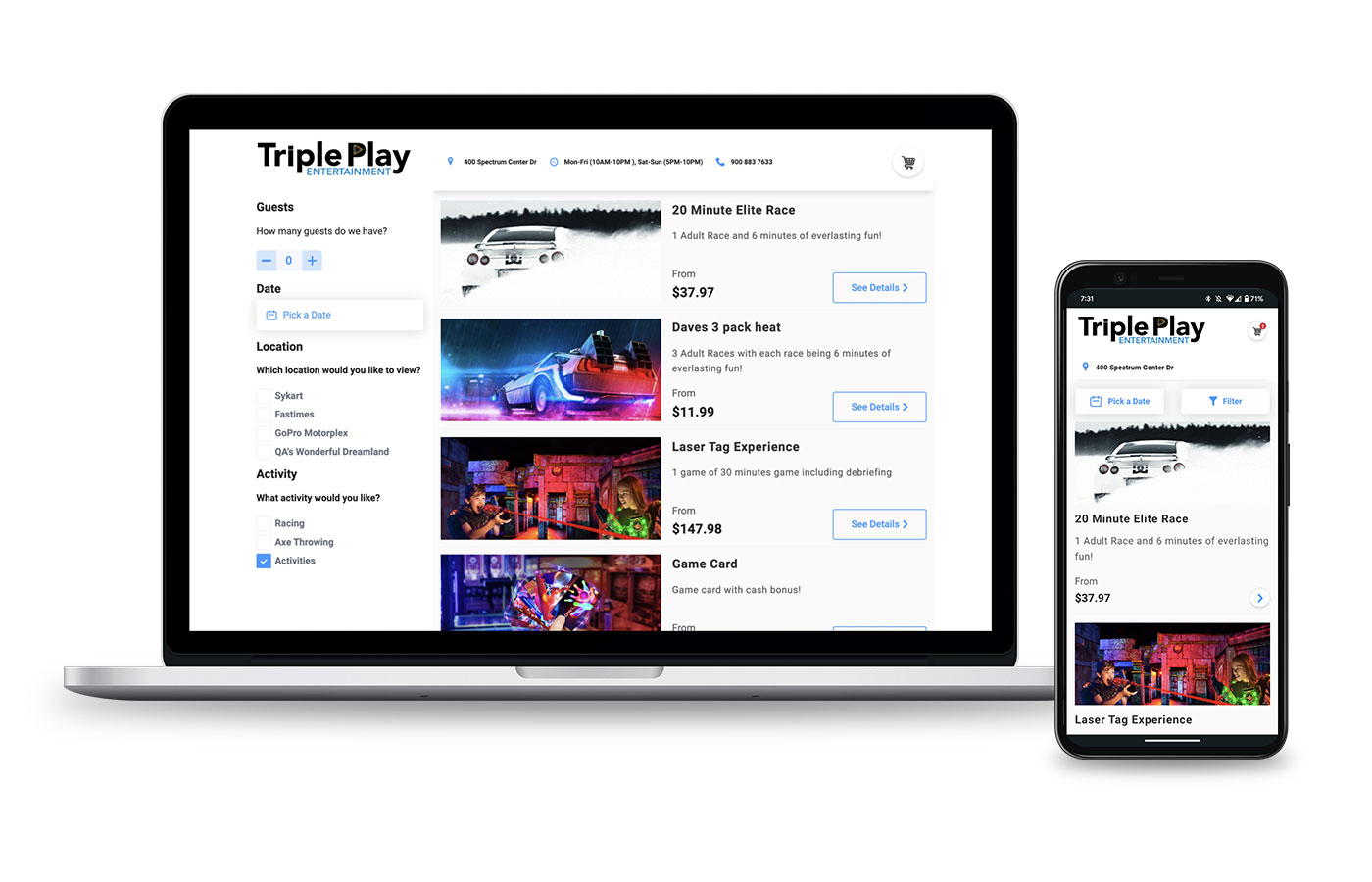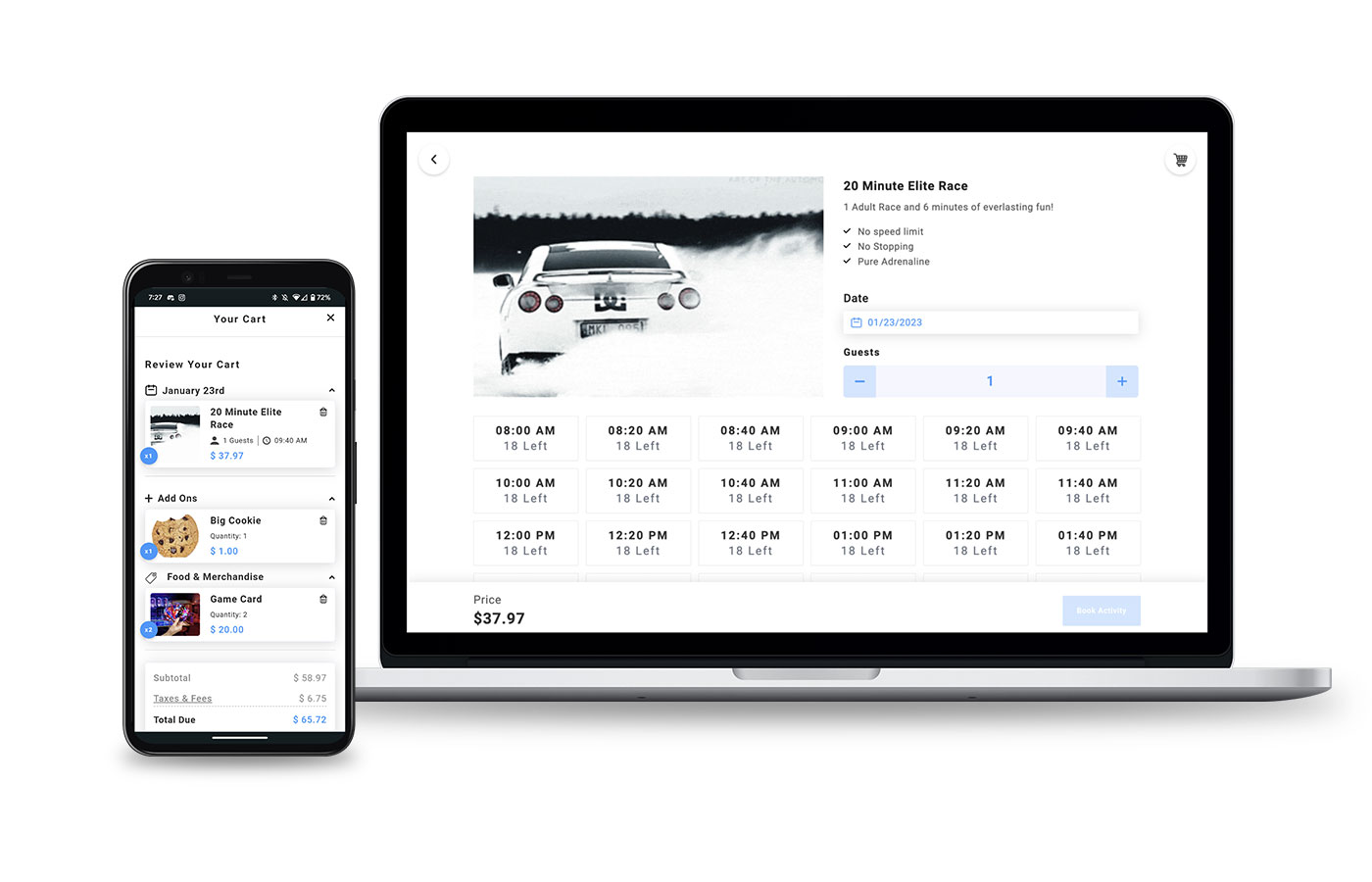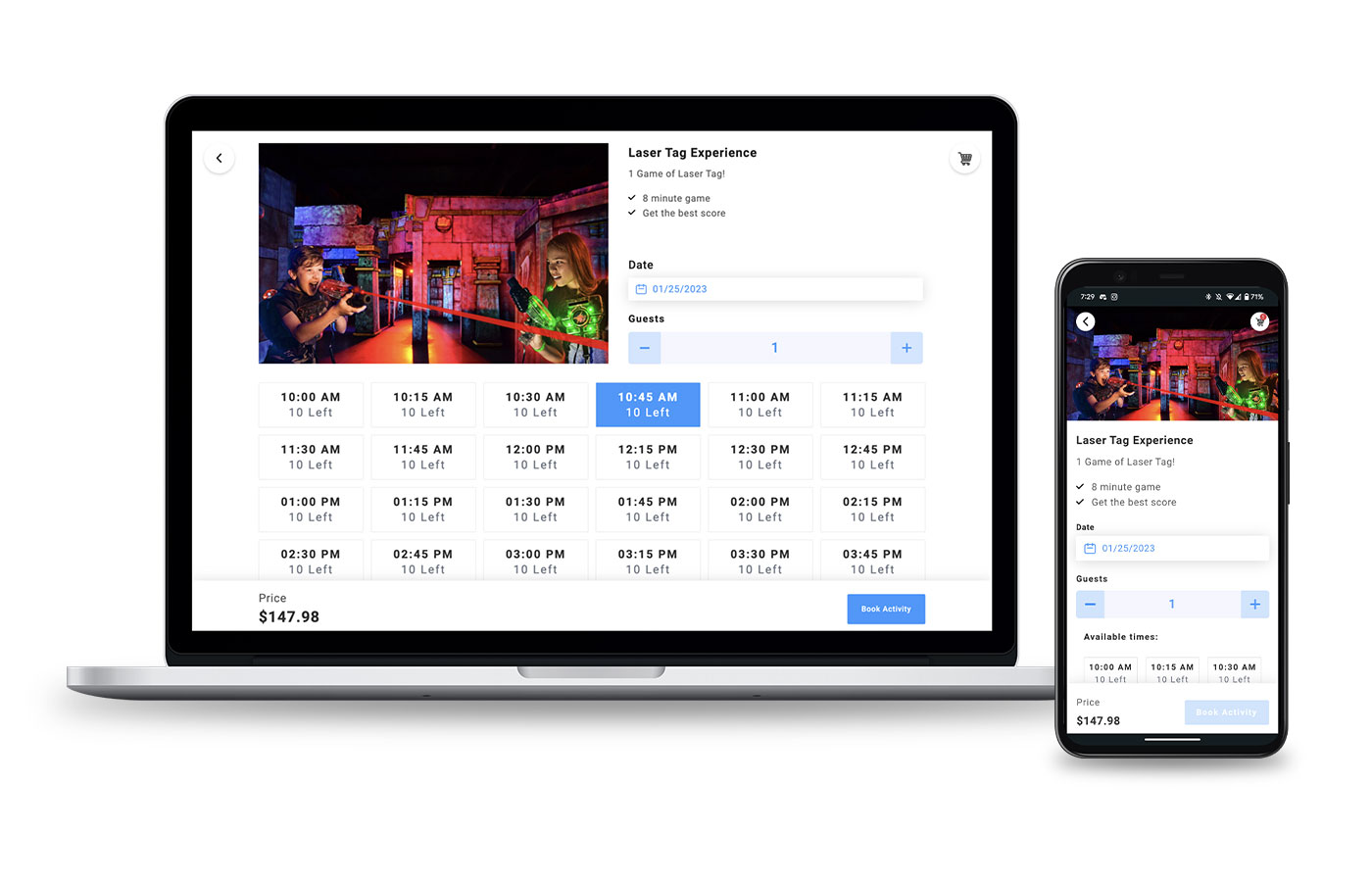 Offer Guests the Convenience of an Online Booking System
Did you know? Over 68% of entertainment center customers prefer booking online.
Clubspeed's cloud-based software provides a seamless online booking experience, enabling guests to choose their own dates, times and packages and book their experience directly from your website.
Mobile-Friendly

Testing and research informs every Clubspeed product. As of November 2022, 59.5% of all website traffic comes from mobile devices! That's why our online booking system is optimized for users on the go.

Customizable Booking Options

Our easy-to-use interface enables businesses to customize the booking process for their specific needs — meaning customers can tailor their experience with multi-activity party packages, relevant add-ons and more.

Secure and Flexible Payment Processing

Customers can enjoy a secure checkout process and a wide range of payment options, such as credit cards, gift cards and more!
Bring Your Family Entertainment Center to Life
Online reservations are a live feature, meaning real-time scheduling and advanced AI closely monitor and manage bookings to ensure your venue never overbooks. Do more with software that keeps your business running smoothly.
Drive Revenue

Easily view, manage and analyze bookings from a central dashboard that helps you identify trends to boost revenue. Instant payments, customized deposits and organized payment plans allow you to collect revenue while avoiding costly no-shows.

Boost Efficiency

Clubspeed uses Smart Learning AI to schedule reservations and reduce overhead while increasing the overall power of your system. It just takes a few clicks to set up a great time for an entire group!

Integrate With Ease

Customizable widgets are easily integrated into any website, allowing you to add online booking to any page.
Club Booking Features
Give your customers more ways to reserve with Clubspeed's online booking system for activities, events, classes and more. Additional features include:
Customizable packages offer bundled activities to one deal

Deposit payment options that allow guests to book without paying in full

Website widgets that make booking integration easy

Re-marketing features that allow you to track and target leads

Real-time schedule availability, so your venue never overbooks
TESTIMONIALS

K1 speed has been using Clubspeed for many years now and it has helped us with our growth and expansion worldwide by providing great software, training, support.
K1 Speed 35+ Locations Worldwide


The Clubspeed system is feature packed and user friendly. Looks great, works great.
Octane Raceway


What we can currently offer our customers, compared to other karting centres, is truly world class and with that i think Clubspeed can be extremely proud of creating this product for us.
Ace Karts


While Clubspeed offers a variety of functions that allows for a versatile offering of attractions for any entertainment center, the true value is found in their customer support. With 24/7 phone support and capably trained staffed, this is truly what sets them apart from other competitive software.
Cody L. Browning,
COO Supercharged Entertainment

When it comes to family fun… Clubspeed is the One!