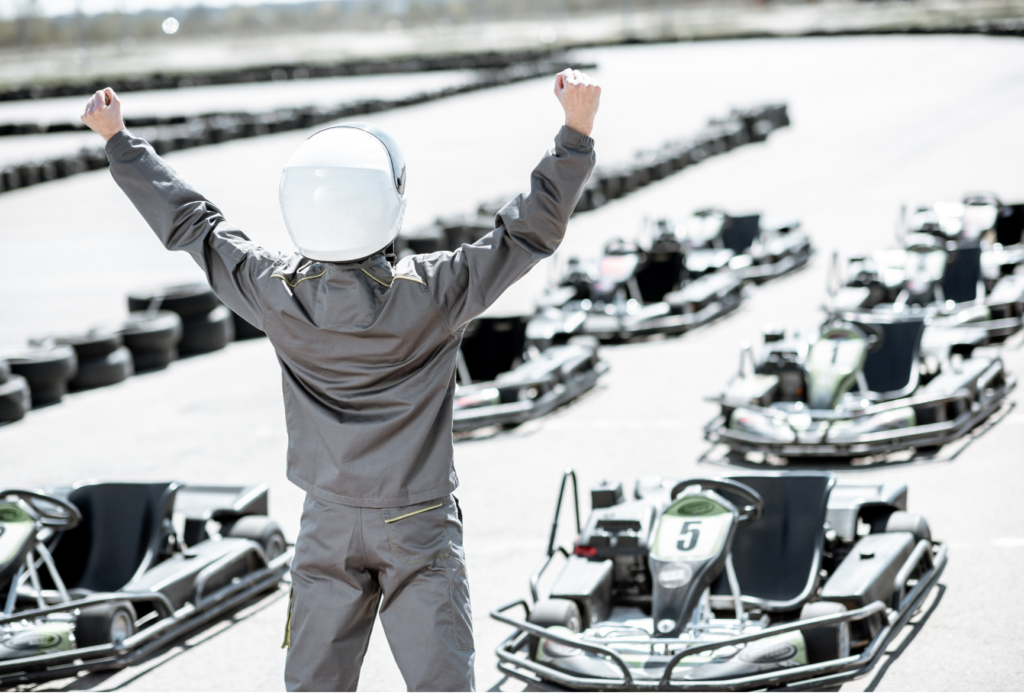 ProSkill is Club Speed's unique karting product that encourages increased competition amongst racers and keeps them coming back to the track. Read below to learn more about ProSkill and how it works.
What is ProSkill?
ProSkill is our proprietary driver skill ranking system that assigns scores to all racers that come to your location, with points updating every time a customer participates in a race. This system ranks all drivers who want to participate based on racing performance. All the guests need to do is sign up and create a profile, and they are automatically placed in the system.
How does ProSkill work?
The way ProSkill works is simple: when they begin, all drivers are assigned 1200 points. Over time, as a driver participates in more races, points will be added or removed according to performance and the outcome of each. The more races a guest completes, the more accurate their ranking will be, factoring in previous scores and times.
When competing, the point difference between racers predicts the outcome of the race and determines the points awarded at the end. Racers with higher rankings are predicted to win over those with lower rankings, and are therefore awarded a lower number of points if they win. However, if a lower-ranked racer beats a high-ranked racer, he or she will receive more points, since they were initially predicted to lose. This process works similarly to the Elo rating system in chess, but much more fast-paced and fun!
How does it benefit my customers?
Your guests, whether it's their first time racing or they've come to your location many times, will love taking advantage of the ProSkill system. It adds another layer of gamification to racing, and allows them to see how they truly stack up not only against the people on the track at the same time, but all who have visited the track and signed up in the past. The ability to see where they place amongst a large group adds to the competition and excitement, encouraging riders to come back and try to improve with each visit.
How does it benefit my business?
Happier customers who keep coming back to your track means more business and revenue for you. Drivers who want to beat their previous ranking and win races will continue to come back to your facility again and again.
ProSkill also provides the opportunity for you to hold events and contests around racer rankings, garnering more interest among customers. Reward weekly, monthly or yearly winners with free races, gift cards or cash prizes. Using this program creatively will especially appeal to your most loyal customers, but will also bring in new visitors to your track who want to compete and win.
Leveraging the ProSkill system will separate you from your competitors and increase the fun and competition amongst your customers, putting your karting track at an advantage in the industry.