SELF-SERVICE KIOSKS
Offer guests an all-in-one solution for registration, waivers, ticketing and payments with a self-service kiosk from Clubspeed.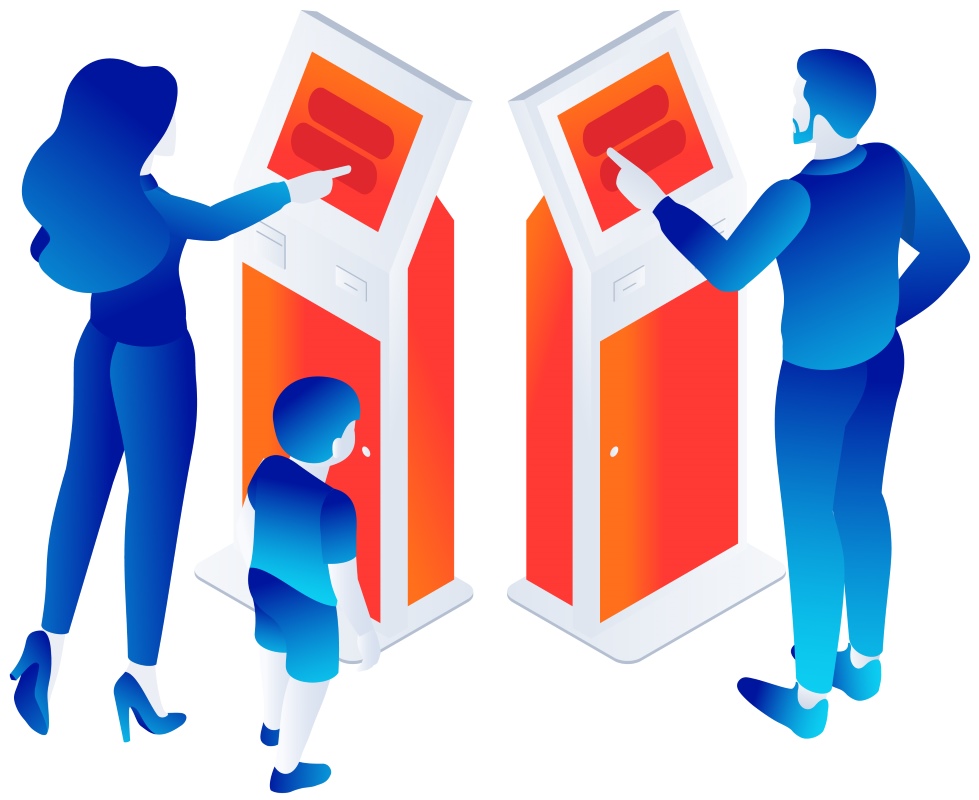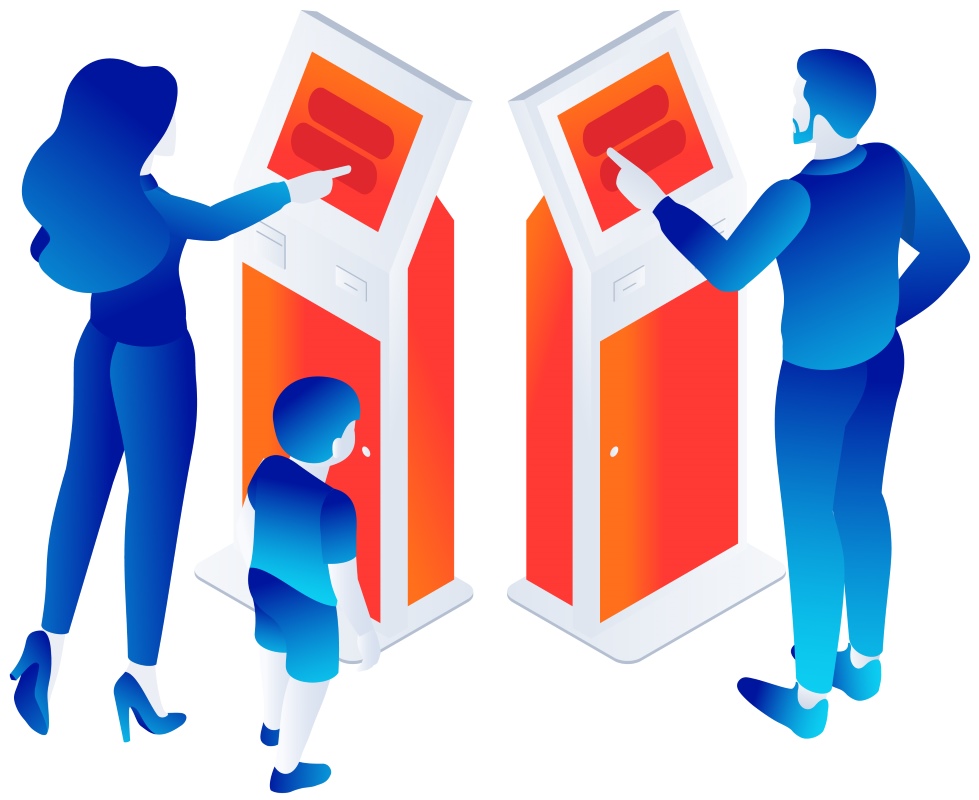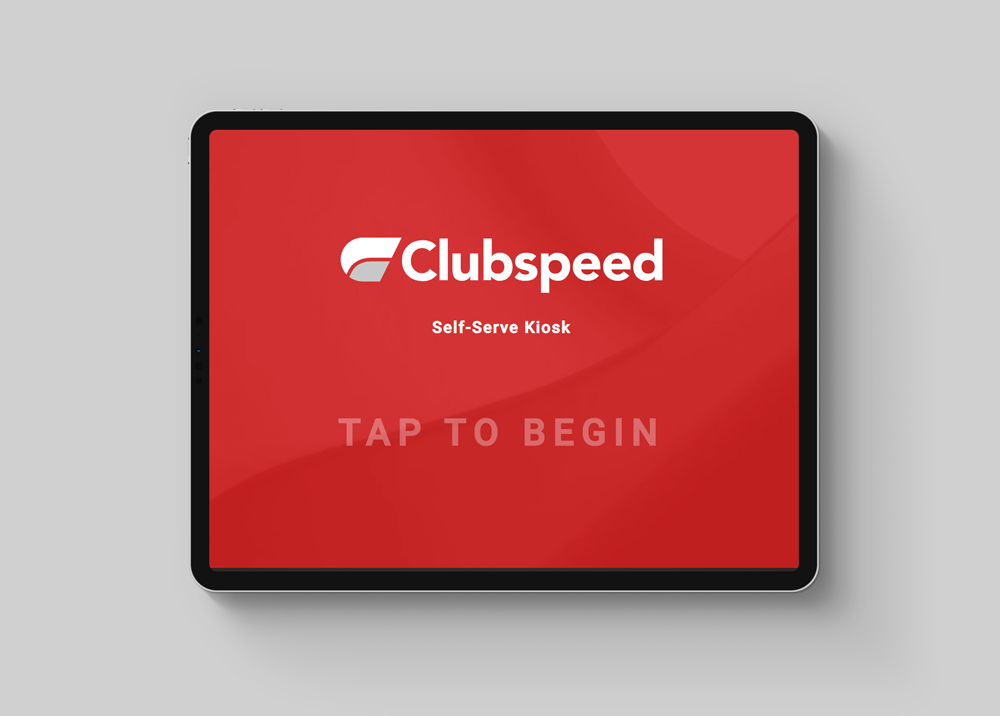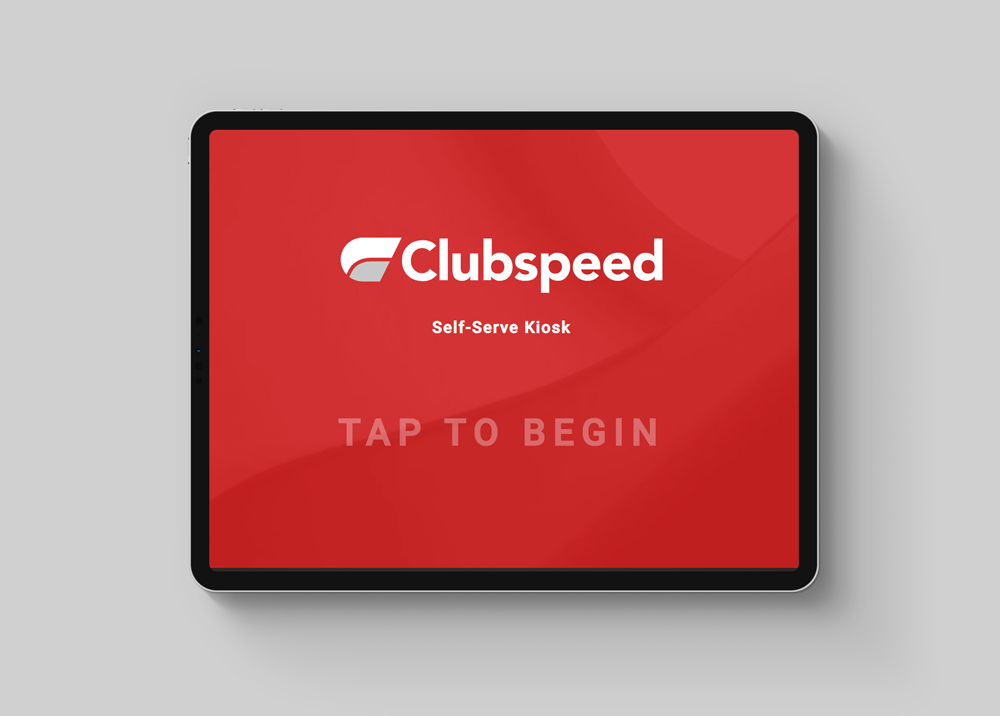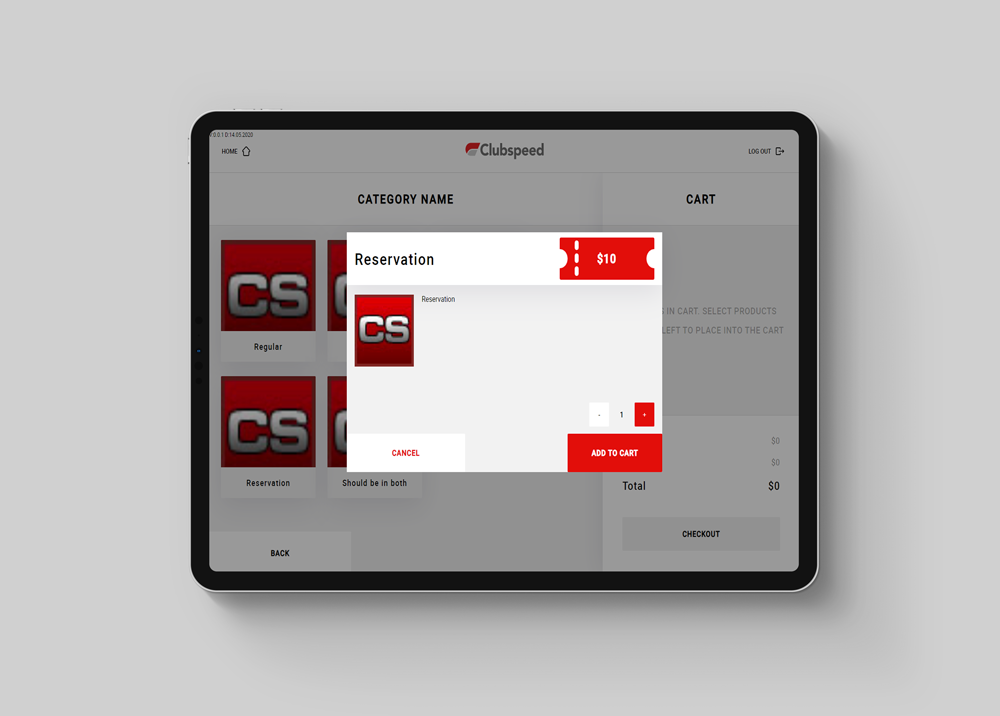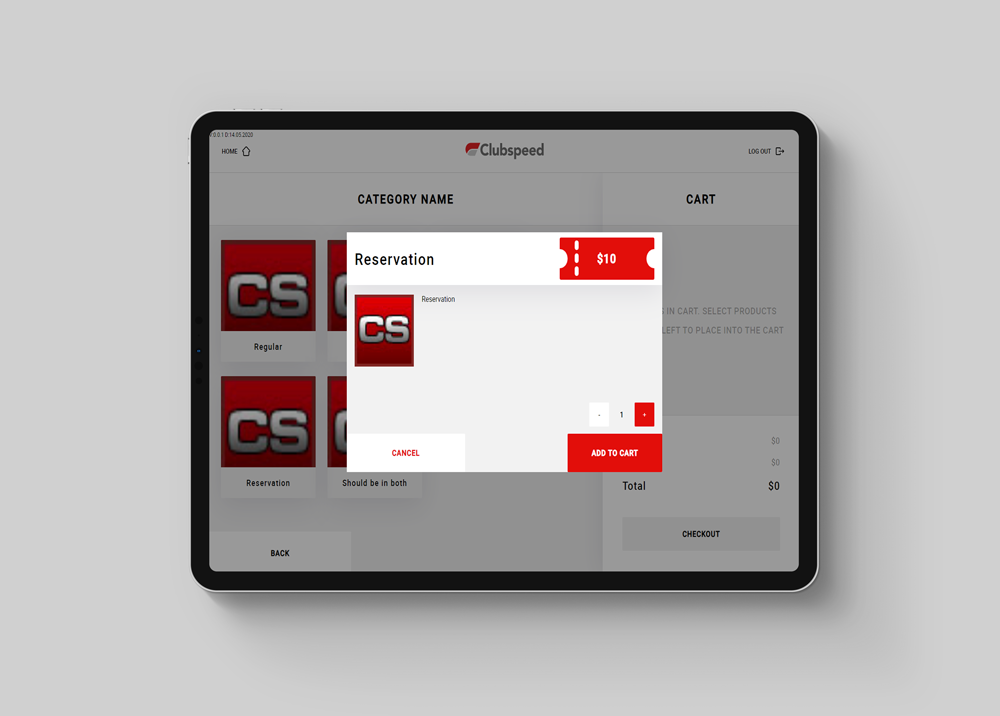 Simplify the Guest Experience
Our Self-Service Kiosks expand your front-of-house capacity 24/7 by reducing wait times and creating an effortless customer checkout flow.
The simple, intuitive touchscreen interface allows guests to browse activities, purchase tickets and memberships, sign waivers and check in, all from one easy-to-use platform.
Contactless Registration

Clubspeed Self-Service Kiosks make guest registration a breeze. Customers can enter their contact information and complete account setup in minutes.

Waiver Completion

Your guests can digitally sign waivers and agreements, eliminating the need for paper forms.

Activity Selection

Guests can search and select activities, classes, lessons and memberships directly from the kiosk.

Payment Processing

Customers can securely pay with credit cards or stored payment information — all through a unified checkout system.

Customer Care

Clubspeed's Self-Service Kiosks close the loop in customer experience by providing the opportunity to review services and staff.
Build Efficiency Into Your Business Operations
Self-service kiosks and POS systems are a great way to improve efficiency in your operations. By reducing long lines and the need for extra staff, you can create a better experience for everyone.
Enjoy Easy Adoption

Start with a couple of kiosks and add more as needed; no training or onboarding means you can just plug in and go!

Automate Booking

Cut the waste and avoid struggling through the rush with an automated, around-the-clock booking system.

Boost Revenue

A self-service kiosk increases awareness of your products and services, boosting your average ticket price by as much as 22%!

Cut Employee Costs

Reduce staffing costs without sacrificing customer service. Self-service kiosks can handle registration and booking from start to finish.

Enable Transactions

For businesses that need more than just ticketing or check-in services, our self-service POS system seamlessly integrates with Club Kiosk to provide guests with a secure, contactless payment option.

Collect Consumer Insights

Each kiosk collects valuable analytics, giving you insight into customer behavior and allowing you to make smart business decisions.
Club Kiosk Features
Easily customize your kiosks! With features like barcode scanning and ticket printing, Club Kiosks can adapt to meet your business needs.
Choose the kiosk that best fits your brand and budget

Enjoy a variety of hardware and touchscreen options

Sell what you want with a completely customizable interface

Increase your average sale by offering related products for activities

Eliminate overbooking with real-time schedule availability
TESTIMONIALS

K1 speed has been using Clubspeed for many years now and it has helped us with our growth and expansion worldwide by providing great software, training, support.
K1 Speed 35+ Locations Worldwide


The Clubspeed system is feature packed and user friendly. Looks great, works great.
Octane Raceway


What we can currently offer our customers, compared to other karting centres, is truly world class and with that i think Clubspeed can be extremely proud of creating this product for us.
Ace Karts


While Clubspeed offers a variety of functions that allows for a versatile offering of attractions for any entertainment center, the true value is found in their customer support. With 24/7 phone support and capably trained staffed, this is truly what sets them apart from other competitive software.
Cody L. Browning,
COO Supercharged Entertainment

When it comes to family fun… Clubspeed is the One!