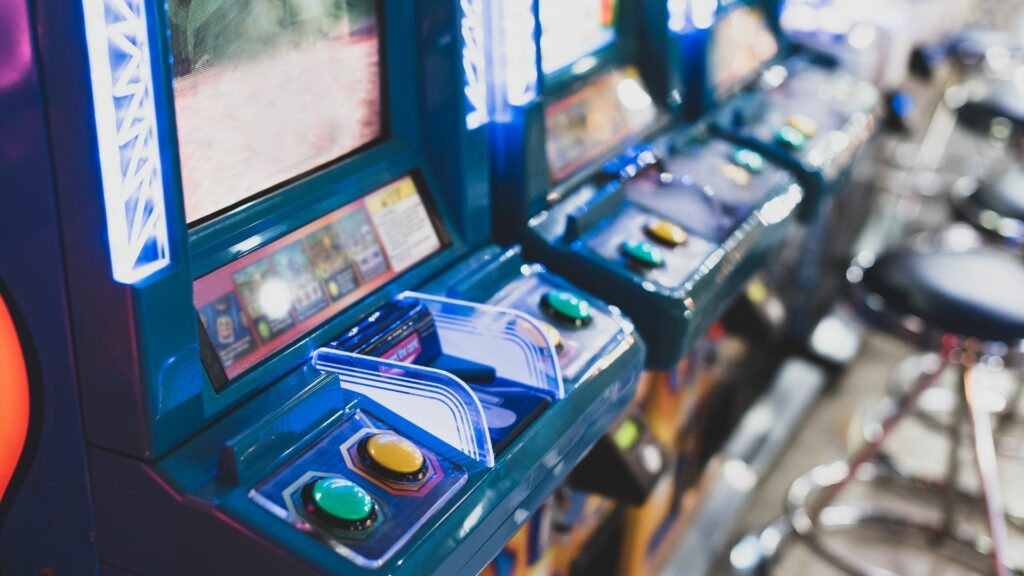 Arcade games are timeless. They continue to delight us well into adulthood and they've even earned their own permanent exhibit at the National Museum of Play. Games in nearly any location are always a draw, but for Family Entertainment Centers of all kinds, they're an absolute win.
Cashless Cards create a frictionless guest experience that allows you to maximize the value of arcade games, increase spend per guest and cut back on overheard.
Less Friction, More Fun
Cashless cards are a game changer. They increase revenue and customer satisfaction.
In fact, studies show that guests spend more when using a cashless card than they do when they're spending actual cash. They also stay at your establishment longer, increasing the odds that more games will be played and more food and merchandise will be purchased.
Simple is always best. The easier it is for guests to access the games, the better. They're more likely to play a larger variety of games and stay longer.
Lower Overhead, Increase Value
By choosing to go cashless, you're saving both time and money. Consider the things you no longer have to pay for or worry about:
Maintenance costs for broken games and machines due to coin or ticket blockage
Games becoming unavailable after reaching their coin limit and needing to be unloaded
Token and ticket vending machines
Reduced sales due to transaction wait times
An on-site ATM
The money you save adds up quickly. You gain more flexibility to adjust costs throughout the day or year and you benefit from breakage, the 15% of cashless card spend that gets loaded on cards and never gets spent.
Making the Transition
With the right software system, switching to cashless cards is easy.
There are plenty of excellent cashless card systems available and you'll want to choose one that makes the most sense for you and your goals. If you want to be creative with your cashless card options, find a system that thrives on flexibility. If you're more focused on reducing contact, see what kiosk or virtual cashless card options a system offers.
Once you've implemented cashless cards, they can play a role in a variety of services.
Include them in birthday party packages
Offer a special rate to members of your loyalty program
Create an option based on time, allowing a card to work on all games during a specified hour
The sky's the limit. Options + ease = very happy customers.
How Clubspeed Can Help
Clubspeed's open API and integrations allow you to work with any of the major cashless card systems available. You can choose what's best for you and your business and easily implement it within your Clubspeed program, maintaining one platform that covers everything.
While you're focused on making life easier for your guests, Clubspeed is dedicated to making life easier for you. Clubspeed software provides the flexibility you need to make a business model you can be proud of.
Learn more about how Clubspeed can make your FEC the place to be.